AGILE BUSINESS ANALYSIS COURSE​
Certificate of Completion
Upon completion of this Program, you will receive certificates from Skillcubator Training Institute. This certificate will testify to your skills as an expert in data analysis. You may also claim CDUs from IIBA towards any of the certification, which you are planning to take or have already taken and need to apply CDUs as part of re-certification process.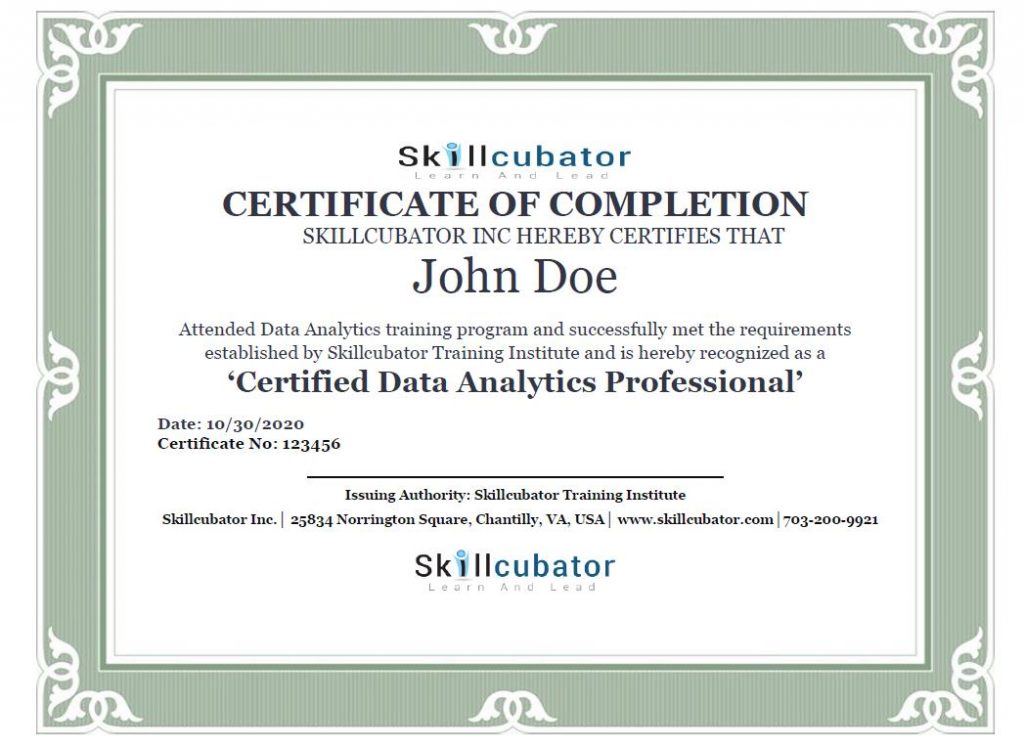 AGILE BUSINESS ANALYSIS COURSE OUTLINE
What our students are saying
"I was looking for a Social Media Course to expand my career horizon. A friend of mine suggested to learn from Steve's online courses and it really worked for me."
"A fantastic and very engaging course. All of the information offered by Steve was completely practical, relevant and presented in an easy, digestible and interesting way."
"This course was a breakthrough in my knowledge of digital marketing. The content is comprehensive and of great quality, engaging and interactive."
The AGILE BUSINESS ANALYSIS COURSE is an online course with industry recognized certification by Chetan Mehta Agile Business Analyst/ Project Manager.
Please complete the form below and we'll contact you with the course information and pricing.